INTRODUCING ... Ajax Pickering POWER Ringette !!!
---
---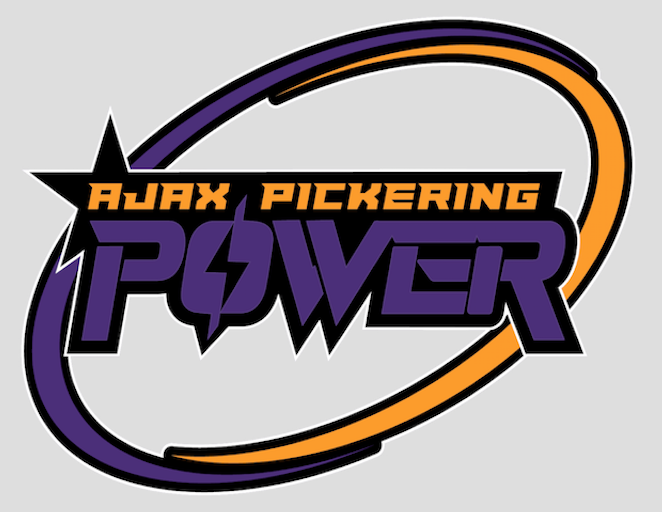 ---
We are so excited to announce, that with help from our members, Ajax Pickering Ringette Association will adopt the name Ajax Pickering POWER!
We are so excited to see our amazing players back on the ice wearing PURPLE, GOLD, AND BLACK. Since our two associations have finally become one this year, we thought that the Ajax red and the Pickering blue should also come together to give us this unique purple. Our logo also pays homage to the old associations with the Ajax star and the Pickering bolt tied into the design.
Our association is already full of POWER! The name is fitting to describe the strength, confidence, and courage our players, coaches, volunteers, and members show every day! We thank you for your support and patience during this process, and hope you are excited to show off our new logo!
We would also like to extend a special thank you to Leanne at Hometown Rivalry for designing our logo. Hometown Rivalry will also be supplying our off-ice gear for the upcoming season, so stay tuned for some AMAZING products to make you look just as good off-the-ice as you do on-the-ice.
Check out our instagram page @ajaxpickeringringette to see the winners of our name contest that ran in the summer!