The Al Clark Memorial Award
---
The Al Clark Memorial Award

Established 2019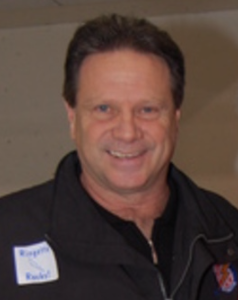 Al Clark was a committed and enthusiastic member of the Pickering Ringette Association for over 20 years. He was an Association President, a coach, a mentor, a volunteer, and a friend to many. Al believed in the sport of Ringette and the community it created. He instilled a strong work ethic in the players he coached while maintaining a fun team atmosphere.
Al was an advocate for building the sport at the younger age levels and was able to create a house league program that reached the highest participation numbers in Association history. Al was always quick to volunteer his time to the Ringette community and you could always find him at the arena supporting local tournaments, helping at Association events, or just watching the game he loved! He was a warm presence and someone that made you feel part of the Ringette community in one conversation.
Together with the Clark family, Ajax Pickering Ringette has established the Al Clark Memorial Award to pay tribute to their father. We will miss Al very much around the arena but know that this annual award will keep his memory ongoing in the Central Region Ringette Associations, and pay tribute to the other passionate volunteers that follow in his footsteps.

The recipient of the Al Clark Memorial Award should fit one or more of the following criteria:
1. Volunteers their time to enhance the Ajax and Pickering Ringette community.
2. Demonstrates a passion for the sport of Ringette.
3. Values fair play and sportsmanship.
4. Motivates players through coaching.
If you would like to nominate someone for this award...

Please write a brief description about why you believe this person deserves to be recognized and submit here. Nominations are sent to the President, Ajax Pickering Ringette and are due each year by April 30th. Together, members of the Clark family and the APRA Board of Directors will review the candidates for the current year. A winner will be announced at the Ajax Pickering Ringette Annual General Meeting, and will be awarded a commemorative plaque and recognized throughout APRA as a leader in our community.

Thank you to ALL of our committed volunteers for your time… YOU make a difference!



Congratulations to the following recipients:
2023
Jake Kempenaar
2022
Gord Henderson

2021
Tammy Henderson
2020
Lauren Goldsmith

2019
Allan Ross
Donna Good
Tom Anderson