CONGRATULATIONS JAKE!!!
---
---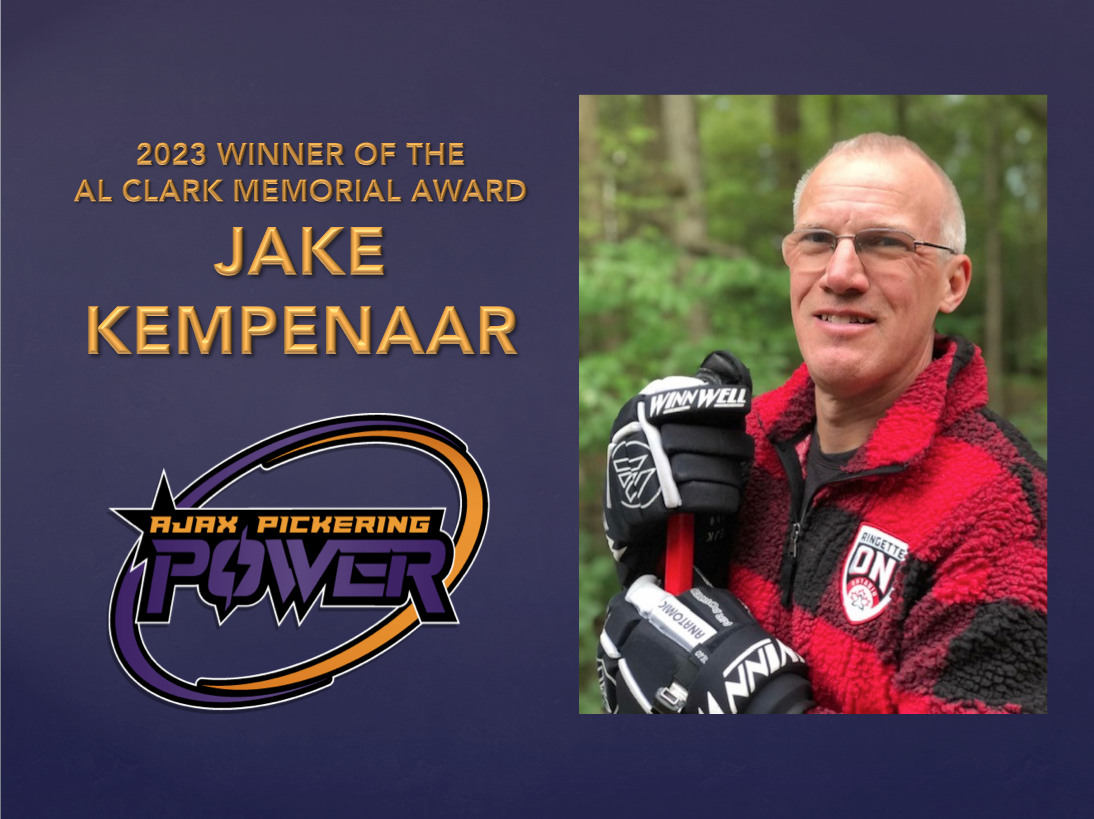 ---
Congratulations to Jake Kempenaar, 2023 Winner of the Al Clark Memorial Award!
Each year, the association recognizes outstanding volunteers in our community. On behalf of Ajax Pickering POWER Ringette and the Clark family, we are honoured to dedicate this year's Al Clark Memorial Award to Jake Kempenaar.
Jake is a past President of Pickering Ringette Association and has held many other portfolios supporting APRA and our members. He is a long time and current APRA Tournament Chair, as well as our current Equipment Manager. Jake has also spent his entire ringette career coaching on a variety of team benches from U12B to U19A, and is the current head coach of APRA's 2023/24 U14A team. As one of our most tenured and highly respected coaches, the association consistently receives outstanding feedback from our players and families about Jake and his dedication to coaching:
"Jake's commitment to the development of each of his players is exemplary. He fosters a team philosophy that encourages all players at every level to feel a sense of belonging. Jake gives his time generously and takes his role as a coach as an honour".
Jake values fair play and sportsmanship above all by creating an inclusive environment for everyone to enjoy our great sport. He is a tremendous ambassador for APRA, and someone who consistently goes above and beyond for the association and our members. Jake meets all the criteria for the award, dedicates countless hours to the association, and is a very worthy recipient of the Al Clark Award. Thank you Jake!!!
FOR MORE INFORMATION ON THE AL CLARK AWARD AND TO SEE A LIST OF OUR PAST WINNERS, CLICK HERE