Equipment
---
What Equipment Do I Need to Wear To Play Ringette?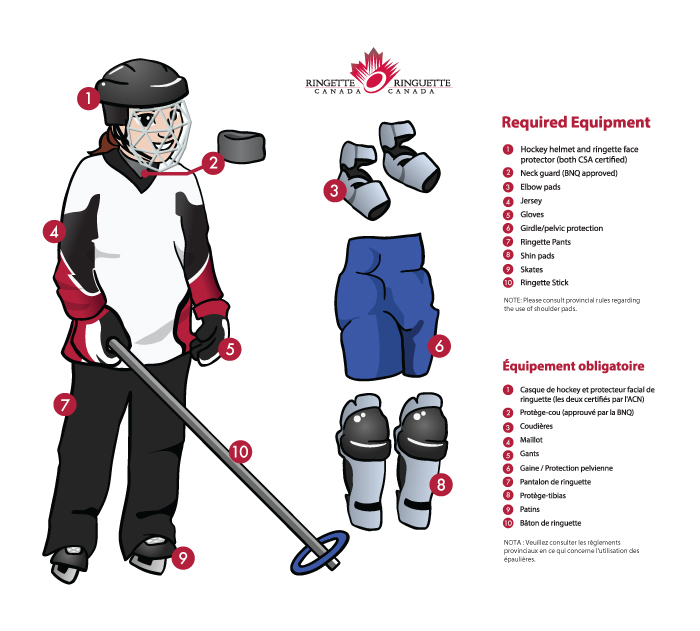 APRA EQUIPMENT LOAN PROGRAM
In order to ease the entry into Ringette, APRA has developed an equipment rental program. This program is available for all NEW players, aged 10 and younger (subject to availability). All equipment was purchased new in 2021 - 2023.
Cost - $150 includes Deposit ($75) and Rental Fee ($75)
Once all equipment has been returned in good working condition at the end of the season, the deposit will be returned.
If upon return there are any missing or damaged items, the deposit amount may be adjusted at the sole discretion of the APRA Equipment Manager in order to account for replacement costs.
Equipment included:
Neck guard
Shin guards
Ringette girdle and pants
Shoulder pads
Elbow Pads
Gloves
Helmet cage
Equipment bag
Jersey (included with registration - yours to keep!)
Hockey pants, socks and jocks available for male players (limited quantities)
Not included:
CSA approved helmet, skates and ringette stick
How to Register for the Equipment Loan Program?
During Registration you will indicate your interest in participating in the Equipment Loan Program.
The APRA Equipment Manager will contact you to confirm your interest and provide details regarding sizing and pick-up dates in the fall.
Once confirmed, the deposit and rental fees will be added to your RAMP Registration account. You can pay these fees by logging into your account and selecting Pay Outstanding Balances on the home page.
Advanced payment will be required prior to equipment pick-up dates.
Searching for NEW Ringette equipment to buy?
Here are some local and online retailers that carry ringette equipment -