Come Try Ringette for FREE - Next Session November 19th
---
---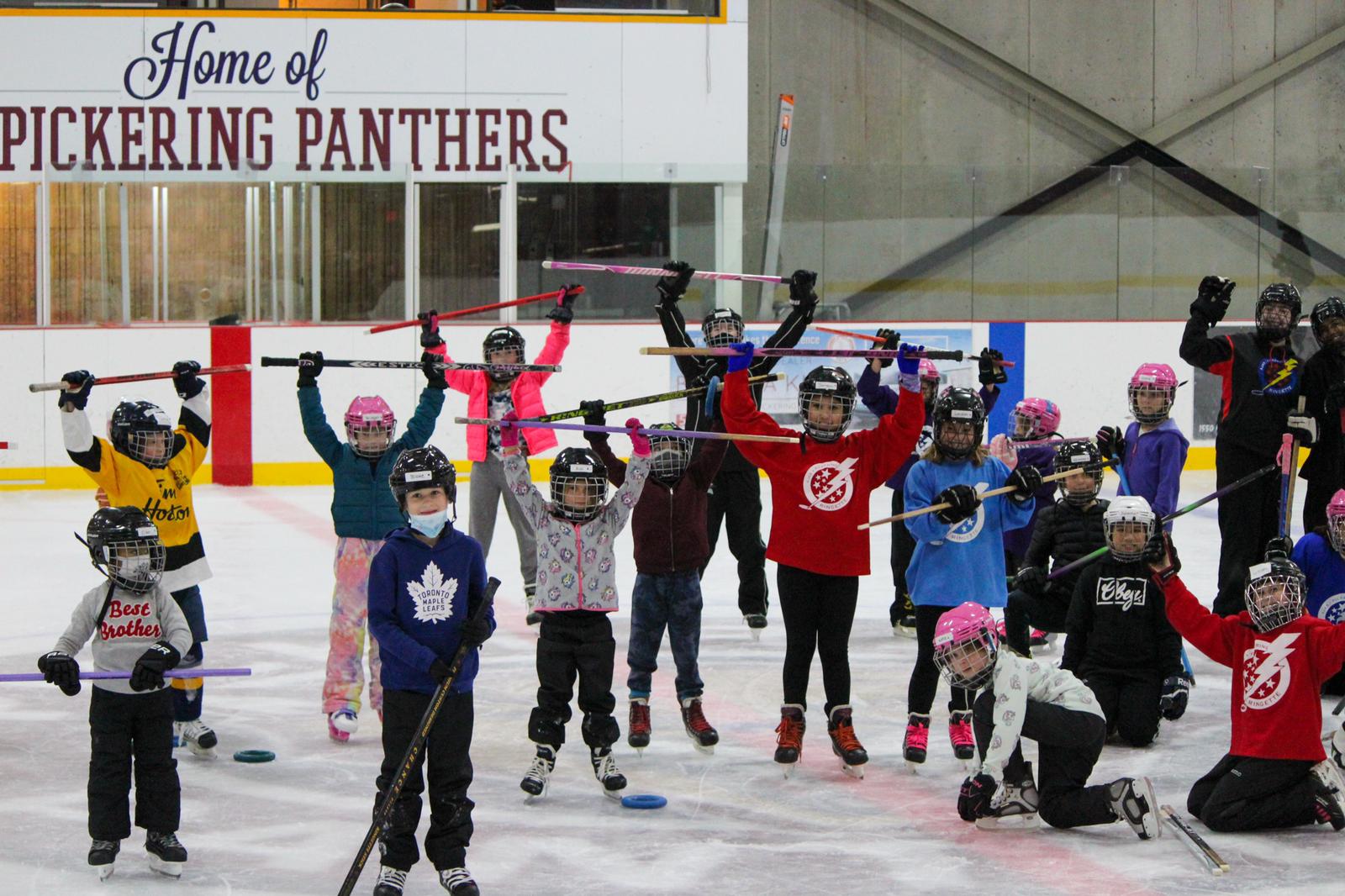 ---
Ajax Pickering Power Ringette is hosting another FREE COME TRY RINGETTE event in November!
Do you want to play the Fastest Game On Ice? Then COME TRY RINGETTE!
Ringette is a truly Canadian, fun, fast-paced ice sport for girls and boys. Beginner skaters are welcome, and children learn quickly in a fun and supportive environment. Ringette is a great way to stay active and make lifelong friends.
COME TRY RINGETTE and join our experienced coaches and players for an hour of fun! All attendees (ages 4+) are required to PRE-REGISTER to attend one of our FREE Come Try Ringette events.
CLICK HERE to check out all the action!
SATURDAY NOVEMBER 19, 12:00pm - 1:00pm
Chestnut Hill Developments Recreation Centre (formerly Pickering Rec Centre) - Delaney Rink
Notes: Helmets and skates are mandatory. Ringette sticks will be available for use.
We recommend gloves (winter or ringette/hockey), elbow pads and kneepads, if available.
Please be sure to arrive 30 minutes prior to start times.
Please email cometryringette@apringette.com if you have any questions!

We look forward to seeing you on the ice!!!
Interested in learning more? Click on the links below:
APRA Children's Ringette Programs
Register for the 2022-23 Fall-Winter Season