APRA SUMMER RINGETTE - REGISTER TODAY! (Space is limited)
---
---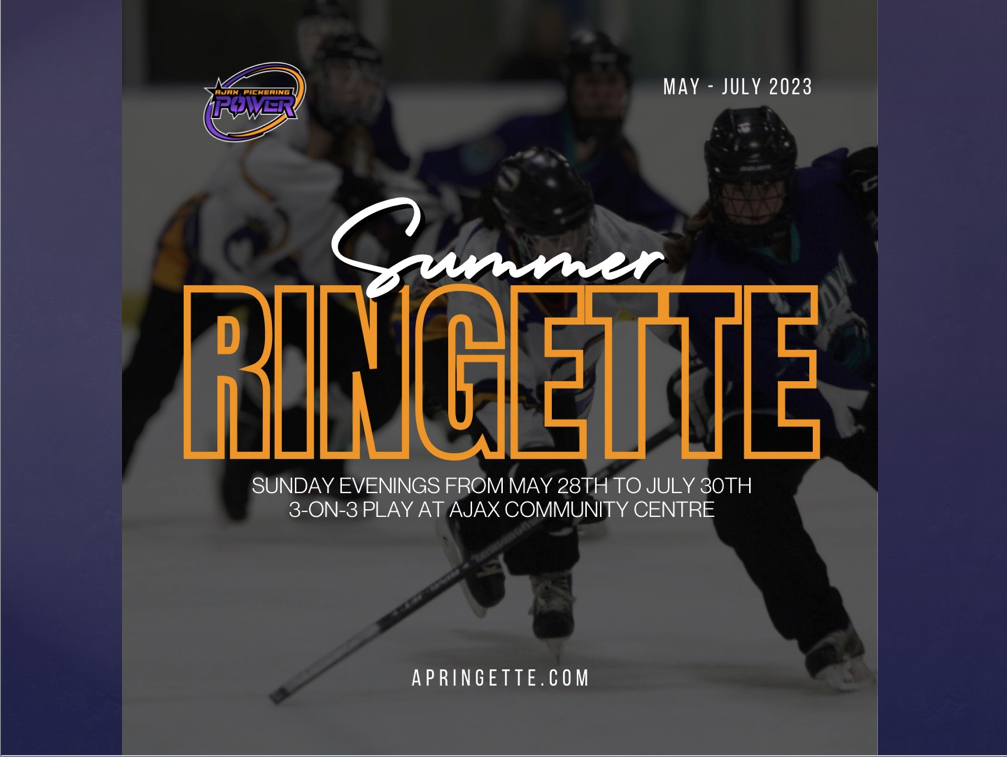 ---
COOL DOWN WITH AJAX PICKERING SUMMER RINGETTE!
UPDATED MAY 22 -
The program is open to current FUN3 and U12-U16 age divisions. Unfortunately, the U19 and 18+ Divisions have been cancelled due to low registration numbers.
There will be 2 combined divisions: U10 (FUN3) & U12, and, U14 & U16. Summer divisions will be based on age groups for the Fall-Winter 2023/24 season. Organizers will balance teams each week so skaters will compete against athletes at the same age and/or skill level.
SPACE IS LIMITED - as of this date, WE ARE ONLY ACCEPTING REGISTRATIONS FOR FUN3(U10) / U12 GOALIES (FREE)
For more information and to register, CLICK HERE.