2024 Tournament
---
Welcome to the 45th Annual Ajax Pickering Ringette Tournament
JANUARY 19th - JANUARY 21st, 2024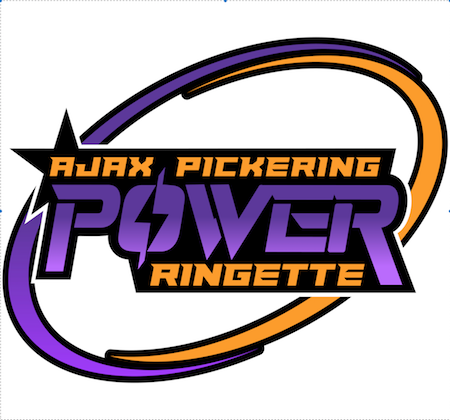 Ajax Pickering Power Ringette is pleased to welcome you to our 2024 Tournament! Our Tournament Committee has been working hard to deliver an exciting weekend of Ringette!
APRA will be using RAMP for registration and payment, scheduling, tournament standings and statistics.

Semi-Finals will be scheduled for all divisions with 6 or more teams.

Arenas all conveniently located within 12 minutes of each other.

Lots of Vendors! Lots of Chances to Win! Be on the look-out for more raffles, more games, and more FUN!

Yes, all arenas will have large open meeting rooms available for teams (e.g. lunch on site).
LET THE GAMES BEGIN!!!
___________________________________________________________________________________________________________________________________________________________________________________________________________________________________________________________
___________________________________________________________________________________________________________________________________________________________________________________________________________________________________________________________
GAMES:
Tournament Rules:
Ringette Ontario's Competition Playing Rules will be in effect.
Ringette Ontario Tie-Breaker Rules
Additionally:
For all tournament games, home teams will wear their dark jerseys and visiting teams will wear their light jerseys.

All teams should be prepared to play up to 10 minutes prior to scheduled start times.

Shot clock and Game clock will be operated by Minor Officials provided by Ajax Pickering Ringette Association. We wish to thank those officials from outside our association who have stepped forward to support our tournament.

Any abuse of Minor Officials or On-ice Officials

will not be tolerated.

As a condition of Ajax and Pickering's ice contracts, absolutely no one is permitted to be on the ice unless wearing a helmet (all arenas). Please ensure trainers bring a spare helmet to have on the bench at all times in case they need to attend to an injured player. Before or after games, bench staff are prohibited from stepping on the ice; however, we encourage all players to skate by the opposing team's bench to shake hands with bench staff.

Noise makers such as cow bells, compressed air horns and drums will be permitted for the event. HOWEVER,

LONG BLOW HORNS WILL NOT BE PERMITTED

. THESE ARE AEROSOL GENERATING DEVICES AND IF WE HAVE LEARNED ANYTHING FROM THE PANDEMIC, IT IS THAT SPEWING ONE'S LUNG CONTENTS ACROSS A CROWD IS A VERY BAD IDEA.
Arenas:
Games will be held at the Chestnut Hill Developments Recreation Complex (formerly known as Pickering Recreation Complex) on the Delaney and O'Brien Arenas (enter through East (rear) entrance), Don Beer Arena, and the Ajax Community Centre. The arenas are centrally located, 10-15 minutes from each other, and close to Highway 401 exits. For maps and more information, click on the links below:
Chestnut Hill Developments Recreation Complex (Delaney and O'Brien Arenas), 1867 Valley Farm Road, Pickering, ON L1V 6K7
(905) 683-6582
Ajax Community Centre (4 Ice Pads), 75 Centennial Road, Ajax, ON L1S 4S4
(905) 427-8811
Don Beer Arena (3 Ice Pads), 940 Dillingham Road, Pickering, ON L1W 1Z6
(905) 831-1035
Registration Desks, Dressing Room Keys, Lunch / Meeting Areas:
Upon arrival at the arena, please check in at the registration table to obtain your dressing room assignment and room key. Please be prepared to leave a set of vehicle keys in exchange for the change room key. You must return the room key before your keys will be returned. Please ensure that the change room is left clean before your team leaves.
Don Beer Arena- Upstairs, on top of Pad 1 (stairs and elevator located at WEST end of building)

Pickering Recreation Complex- O'Brien Meeting Room (next to the snack bar on the main floor)

Ajax Community Centre - Commodore's Room (located near the hallway overlooking Pad 2)
All registration areas are located in large rooms with tables and chairs available for teams (meetings, meals, etc.). We ask teams that use these areas to kindly keep them clean for other users (first come, first serve).
Substitutions:
Please ensure you contact your Regional Competitions Coordinator and complete the following forms in advance should your team require one or more Player Substitutions or Bench Staff Substitutions for this event. We kindly ask that all approved TRF adjustments are submitted to the APRA Tournament Chairs 24 hours in advance of your first game.
PAYMENT INFORMATION & DEADLINES:
Payment Deadline - December 1, 2023
Withdrawals, Refunds - The deadline to withdraw from the tournament and still receive a full refund will be December 1, 2023. After this date, no refunds will be issued for a team that withdraws from the event.
NOTE: Per Ringette Ontario, once a Provincial level team, regardless of whether they intend to attend Championships or not has been assigned to a tournament, the tournament cannot deny acceptance to the team and the team cannot withdraw from the tournament without approval from the Provincial Competitions Committee in the event of extenuating circumstances.
NOTE: If APRA is unable to host the event due to any Provincial restrictions (competition restrictions or facility lockdown), teams can expect a full refund.
LODGING INFORMATION:
It is recommended that all teams requiring hotel accommodations make these arrangements as soon as possible upon acceptance.
Ajax Pickering Ringette Association is pleased to partner with HTG Sports to assist out of town teams. CLICK HERE and take advantage of this service to ensure you secure lodging for your team at great rates.
LOCAL HOSPITALS:
As everyone is aware, the multitude of viruses making its way across the country and overwhelming our hospitals is a serious concern. Please be mindful of this and respect everyone's space around you and follow all Public Health guidelines to reduce the spread of illness through our communities.
Lakeridge Health - Ajax/Pickering - 580 Harwood Ave. S., Ajax, Ontario
Lakeridge Health - Oshawa - 1 Hospital Court, Oshawa, Ontario
Scarborough Health Network - Centenary - 2867 Ellesmere Road, Scarborough
Markham Stouffville Hospital - 381 Church Street, Markham, Ontario
Continue to visit our Official Tournament Homepage for all of the latest news. Any questions, please don't hesitate to contact Jake Kempenaar and Heather McMahon, APRA Tournament Chairs @ tournaments@apringette.com
Thank you! We're working hard to make this a memorable tournament and look forward to welcoming you on January 19th!
Your Friends @ Ajax Pickering Power Ringette